Windsurfing UK's June 2018 issue is now live and kicking!
Tez Plavenieks from Windsurfing UK's Magazine recently interviewed our very own Simon Bassett about his windsurfing career and how the sport has changed and progressed over time.
Below you click through to read the article. Or at the bottom of the page are details of how you can subscribe or buy single copies of the magazine.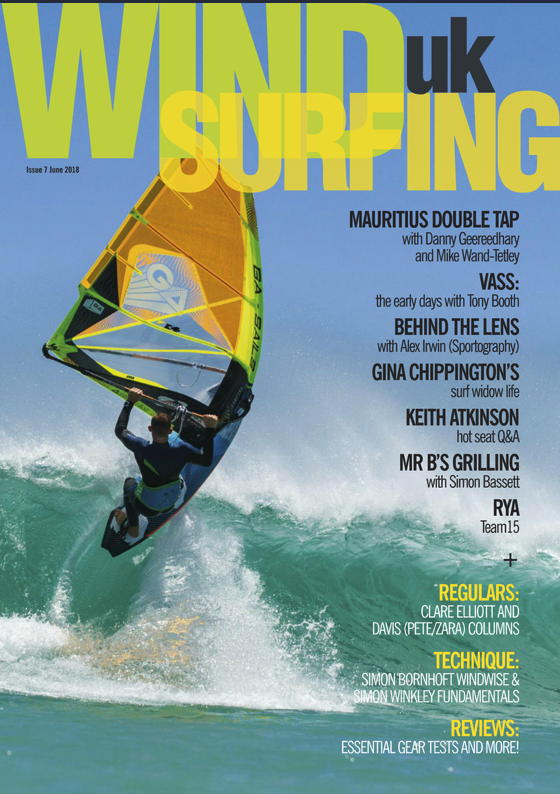 If you haven't scoped the ONLY magazine 100% dedicated to UK windsurfing and riders then step up and check it out and follow us on twitter (@Windsurfing_UK). You can subscribe or buy single copies right here.